Make the Most of Your Upcoming Trip to Rockhampton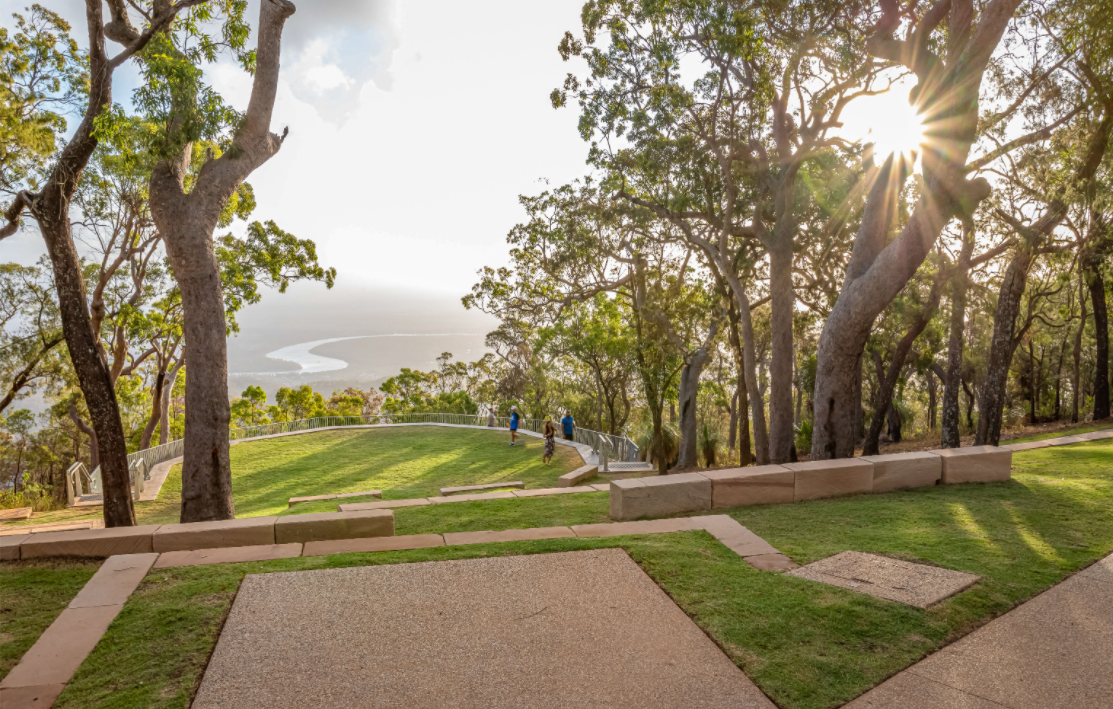 Make the Most of Your Upcoming Trip to Rockhampton
Not only is Rockhampton the economic heart of Central Queensland, it's a destination that offers the opportunity to reconnect with nature in lush national parks and inner city walking trails, delve into its rich heritage and history, experience authentic farm life and taste a food scene that rivals that of our capital city.
Whether you're in town just for the 2020 DNA Conference or have a few extra days up your sleeve, read on for some tips to make the most of your upcoming trip to Rockhampton.
If you're a nature lover and early riser, pack the hiking shoes and a hat and make time for Mount Archer (Nurim) National Park. Just a 20 minute drive from the CBD and perfect for sunrises, Mount Archer offers a number of walking and hiking trails for all fitness levels, including the recently named Tripadvisor 2020 Travellers' Choice Winner elevated treetop boardwalk, Nurim Circuit. Mount Archer also offers breathtaking panoramic views of Rockhampton and the best vantage point to see the Fitzroy River (Tunuba) winding its way through the city.
If nature is not so much your scene but you still enjoy an early morning run, kick start your day with the 4km return riverbank track along Quay Street and Victoria Parade taking in the stunning views that capture the beauty of the Fitzroy River. Stop in at one of the many coffee hot spots in town on your way back to your hotel and grab your morning caffeine hit.
If you're more of a history buff, look no further than the recently redeveloped Riverside Precinct. Not only is this precinct an example of a modern, integrated urban design, it's lined with Rockhampton's colonial past and fortunes preserved in sandstone, wrought iron and topped off with a magnificent copper dome, and is home to Australia's longest National Trust heritage-listed street. The shady 800m cobblestone walk will take you back in time to the 1800's through to the early 1900's when the wealth of the Mount Morgan mine put Rockhampton on the map as the largest Port City in Queensland.
If you're someone who'll be in need of a wine down after a long day at the conference, nestle down in Rockhampton's very own microbrewery, Headricks Lane for a wine or locally brewed beer or if gin or whisky is more your scene then head to Saleyards Gin Distillery or CocoBrew. If you'd prefer to wind down outdoors, round up a few colleagues and book a sunset cruise with River Cruise CQ and see the city from a different perspective with some nibbles and a cold drink in hand.
You can't come to Rockhampton without delving into a delicious steak, you are in the Beef Capital of Australia after all. For dinner, take your pick from a traditional rump at a heritage-listed pub at the Criterion Hotel or Heritage Hotel or dine riverside with a delicious eye fillet at the Boathouse. Don't worry if you're not much of a beef fan because despite its beef capital reputation, Rockhampton offers up an extensive menu across their quirky cafes and restaurants to suit all tastebuds.
If you have a couple of days up your sleeve, you'll be crazy not to book an extra night or two in town and venture a little further afield to discover the hidden gems of the region.
Though barra season has closed for the year, if you're a keen angler, try your luck at catching a King Threadfin right in the heart of the city with one of the local fishing charters.
If you're looking for something a little different, discover the ancient champers of Rockhampton's oldest playground at the Capricorn Caves, 390 million years in the making. The Cathedral Cave tour is a must or for those a little more adventurous, book the Capricorn Explorer or Capricorn Adventurer tour and explore the most remote sections of the caves.
Better yet, wrap up your visit with an authentic farm stay experience at Alkoomi Adventure Farm Stay and feed the farm animals with owners Becc and Dave, take a chuck wagon ride to the sunset shack and wind down with a camp fire dinner and cold drink.
There's so much on offer in Rockhampton that you will be spoilt for choice when you visit.
For more inspiration on things to see and do, where to eat and stretch your legs while you're in town for the 2020 DNA Conference, check out explorerockhampton.com.au and download the digital Rockhampton Destination Guide.
Explore Rockhampton is the tourism destination brand managed by Advance Rockhampton, Rockhampton Regional Council's Economic Development, Tourism, Events and Marketing unit. For more information, contact the Tourism team at tourism@rrc.qld.gov.au
#explorerockhampton
Written by Explore Rockhampton
@explorerockhampton