Spotlight on Karratha: Q&A With Tanya From empire6714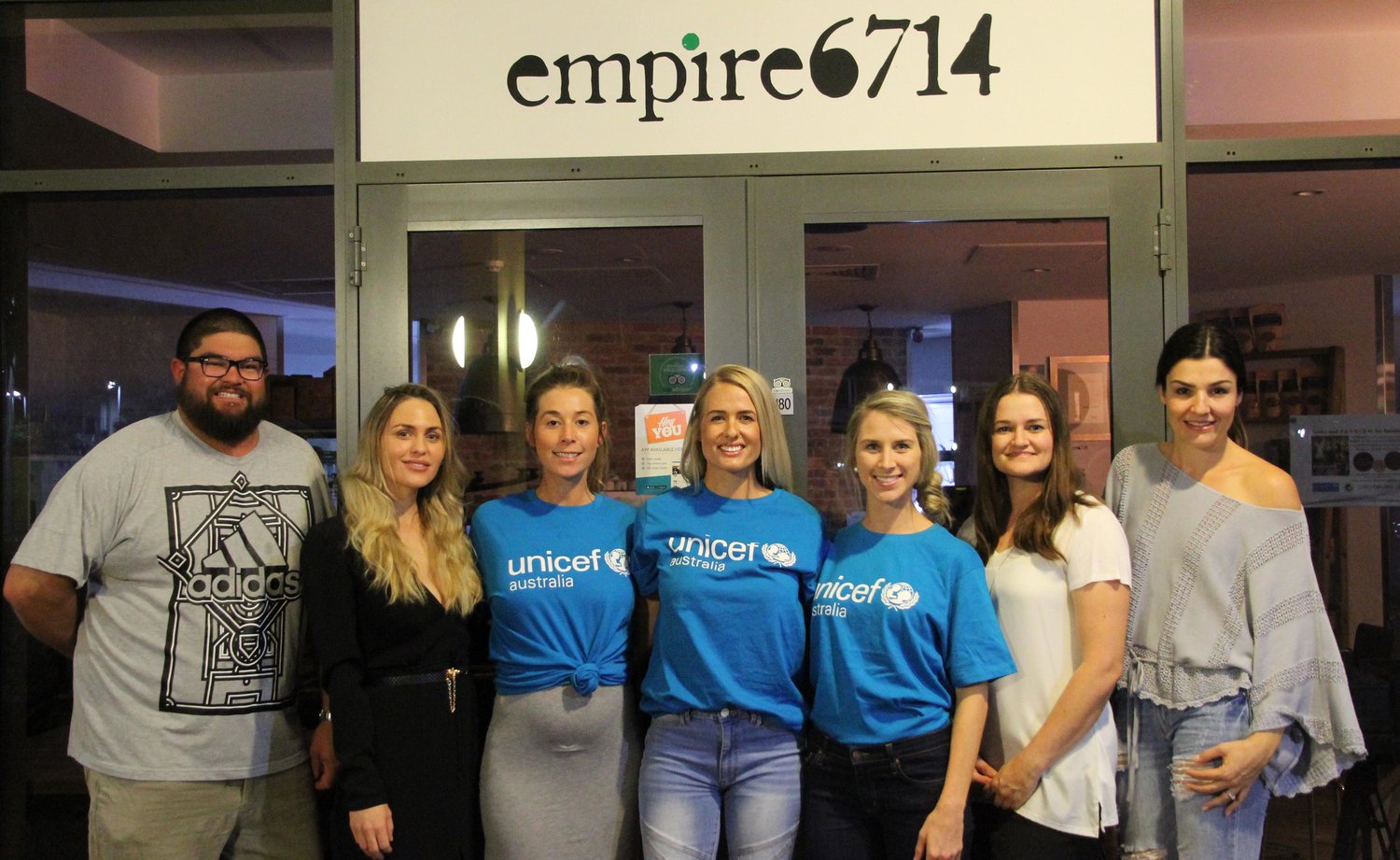 Spotlight on Karratha: Q&A With Tanya From empire6714
empire6714 is a family owned and operated café located in the city centre of the Pilbara town, Karratha.
We got the chance to speak with owner Tanya Argent about the challenges, opportunities and developments being made in the region, and the ideas she has to put our northern regions on the map.
Q: What are the challenges and benefits of running a business in Regional/Northern Australia?
Challenges
Location is our greatest challenge. We freight in fresh produce from Perth three times per week. We fly specialised equipment service people up from Perth. Trainers for staff need to be flown up from Perth. All of these items drives our running costs up. In addition, electricity costs are extremely high and during the months when gross revenue more than halves, it affects cash flow.
Any incentive to retain staff means a direct cost to the business. Housing is expected and well above award wages are required to attract quality staff. To match the Pilbara industry patterns, developing a hospitality roster is also challenge in order to to create a work life balance for myself, as well as my team.
The sales market is constantly unpredictable due to the external influences. Each year the gross sales and costs have varied greatly and there are very few trends to enable accurate forecasting.
Benefits
The business opportunities can be more diverse than having "just" a coffee shop in a Metro area. For example, we are a small café that caters to 400 people for VIP dinner functions, which is an unlikely occurrence in a Metro area. Our community is grateful and appreciative of the product and services we offer. Our venue has become a vital part of peoples day to day lives and we are often thanked for our existence. As the town develops and matures there are gaps in the market that can be capitalised on.
Q: What measures have you had to take to be able operate a successful business in regional Northern Australia?
Working long hours

Family support flown in during busy periods

Au Pair has to be employed for young family as day care costs can be unaffordable

Rely on friends for assistance

Very little downtime
Q: What changes would you welcome as a business owner and how it would benefit your business?
The National Broadband Network (NBN) has failed to function at our premises since the installation over five years ago.
Commercial rents must be reviewed or subsidised to align with actual gross sales opportunities within the industry that the venue has been designed for. For our business, the rent needs to match hospitality market averages rather than a "mining boom rate" set by landlords. Electricity costs equate to over 5% of our gross revenue. We would welcome renewables such as solar, or a subsidy for summer months and multiple service providers to consider.
Q: Why should we all care about developing Northern Australia?
To help provide a more affordable and sustainable lifestyle for those who live in the regional areas.
Q: Why do you live and work in Karratha?
My family and I love the lifestyle and the endless opportunities to explore the outdoors.
Q: What do you think can be done to increase business and living in Karratha?
Local government should consider outsourcing a number of services currently provided that compete with the same services that existing local small businesses provide. Also as a business owner with family in Karratha, flight prices are simply unrealistic.
About empire6417
We are multi-award winning and serve an extensive breakfast and lunch menu.
Open seven days a week, the aromas of freshly ground coffee beans fills the heart of the café. We serve preservative free cold pressed juice and small batch kombucha which are the perfect match to the quality dine in and take away menu options.
A feature of the café is the unique selection of accessories and gifts which makes empire6714 a must see destination.
Awards and Accolades
Featured in Lonely Planet Australia as the "Most Recommended" restaurant to visit in Karratha, 2018

Best Hospitality Award – KDCCI Business Excellence Awards, 2018 and 2017

Best Coffee – Spirit Radio Best of Karratha Awards, 2018, 2017 and 2016

Certificate of Excellence – Trip Advisor, 2019, 2018, 2017 and 2016

Best New Business – KDCCI Business Excellence Awards, 2015

Best Burger – Spirit Radio Best of Karratha Awards, 2015